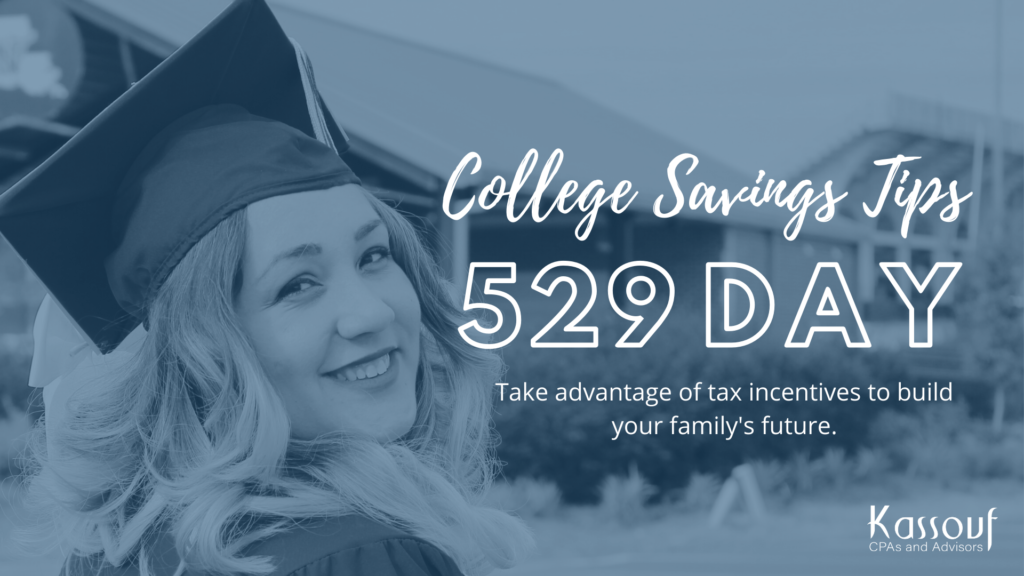 May 29 means more than the mark of the approaching summer season. It's also recognized as National College Savings Day, named for Section 529 of the Internal Revenue Code.
What is a 529 Plan?
A 529 plan is a tax-advantaged savings account designed to be used for the beneficiary's education expenses. Tax incentives vary by state.
Tax Benefits
The State of Alabama allows taxpayers to deduct up to $5,000 (single) and $10,000 (married filing jointly) of their contributions to a 529 Plan. Withdrawals for higher education expenses from the Alabama-sponsored plan are free from federal and Alabama state income tax.
A 529 Plan allows you to assist with your children's education costs, all while offering potential tax savings for you.
It's never too early to consider education planning. At Kassouf, our team of tax and financial planning experts can help determine if a 529 Plan is right for your family and how best to take advantage of the plan.
Learn more about 529 Plans through this Kassouf Podcast Network episode featuring Principal and Financial Planner Michelle Pike. Tune in below or via Spotify, Amazon Music, or Apple Podcasts.